If I asked you to take a few moments to think about what the base of some of the brightest and most exciting UK tech start-ups might look like, I wouldn't be surprised if your initial thoughts were of the hustle and bustle of London with its diverse talent pool and huge inward investment.
Before you start packing your bags for the capital though, take a few moments to consider Bristol as an alternative. Far from being an emerging tech sector, Bristol has already established itself as one of the UK's great success stories when it comes to tech startups.
As a Bristol based IT Support company ourselves, we have a genuine interest in this city's ability to foster talent and innovation. So I thought it time we took a little look at why Bristol is such a haven for so many of the UK's tech startups.
Bristol is a Hub of Collaboration
From the Bristol and Bath Science Park to the SETsquared Partnership, Bristol is a city that seems to have a philosophy of supporting and nurturing tech startups and attracting talent. And with rents significantly lower than London, it could be the perfect choice for technology companies looking to take their first steps.
With a startup success rate above the national average, the collaborative spirit of Bristol is an ideal base for entrepreneurs looking to make waves in the tech industry. With a resilient nature and an employment rate of more than 75 percent, Bristol is a city that not only attracts top talent, it also retains it.
Nick Sturge, who runs the digital technology incubator Engine Shed, sees Bristol's secret to success as its ability for collaboration.""Bristol is underpinned by an attitude and healthy creative tension, which forces a fusion of talent and innovation. In Bristol, the latest sector to tap into that is tech. We're happy to collaborate with competitors. It makes us resilient as a city."
Roots in Technology and Engineering Innovation
Bristol's natural propensity to technology and innovation can perhaps be traced back to its long history of engineering excellence (the famous Victorian engineer Isambard Kingdom-Brunel was from Bristol and his Suspension Bridge is a landmark every Bristolian is familiar with). This engineering heritage has evolved into thriving aerospace and microelectronics engineering industries.
As Bristol is also home to two prominent Universities (Bristol and the University of the West of England) with thriving technology and engineering departments. By tapping into nascent talent within these academic institutions, incubators like the Engine Shed (which is also partnered with Bristol City Council and the University of Bath) have able to foster talent in a highly effective way.
The Benefits of a Highly Connected City
In addition to benefiting from excellent transport links to other tech hubs in both the UK and worldwide, Bristol benefits from its location to both the M4 and M5 motorways making it easily accessible from London to the east, Birmingham, Cardiff and Newport in the West as well as businesses across the South West of England.
Perhaps the city's success is more down to the connections that have formed within it's confines though. You will often find Bristol residents proudly discussing the cooperative spirit that stretches across sectors, industries and even across competitors. Although you might find the latter somewhat difficult to believe, Bristol startups and veteran businesses alike understand that knowledge and skill sharing are some of the keys to the enormous levels of success seen in Bristol.
Bristol has Surpassed London as the UK's Leading Smart City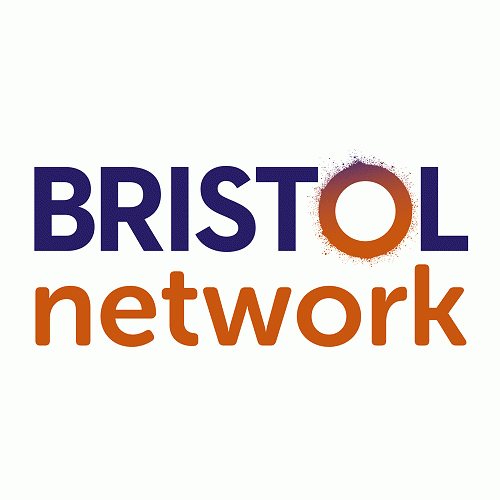 Bristol's new leading smart city status was announced in late 2017 as the city over took London to become the UK's top smart city. The announcement may have not surprised local businesses but it's another accolade that puts Bristol on the map as a beacon of technical innovation and expertise.
Those who award smart city status look at everything from big data and connectivity, to infrastructure, energy and healthcare. Having made significant strides towards successfully incorporating smart innovation into its city-wide strategy, the Bristol Is Open initiative recently oversaw the launch of connectivity testbeds and a smart city operations centre and has played a huge role in securing the city's newest accolade.
Although the bright lights of London will always possess a certain cache to some, much of this comes down to pre-conceptions about doing and attracting new business outside of London. Bristol has proven again and again that it is not only a nicer place to live and work than London but it could also be a more commercially prudent choice for a technology startup.
We've included a few examples of Bristol's ongoing network of support for technology startups and the creative sector in general below.
IT Support Services in Bristol
Of course, no matter how technology focused your business may be, round the clock IT support is one thing that every Bristol startup needs to get their business off the ground (it would be remiss of me not to mention this as well). Technological expertise comes in many forms and I've found over the years that even the most technically minded entrepreneurs need help keeping their networks and computers secure and maintained. The peace of mind that system monitoring, software support and onsite support brings companies that are reliant on their technology infrastructure cannot be understated.
With everything we've covered here, it is probably unsurprising then to know that Bristol businesses benefit from access to some of the best outsourced IT service providers in the UK, many of whom specialise in supporting the needs of tech startups and rapidly growing businesses.
With both an established history of engineering and technology innovation and a thriving technology sector today, it seems that Bristol will not only remain a favoured tech startup hub for so many new businesses, but will continue to do so for many years to come.