After you perform upgrades of Sage Accounts software (e.g V24 or V25) you may experience a problem within the initial 'Select Company' window that complains your Data path is invalid.
The exact error message alongside your company name would be something like: **** Invalid Company Directory Path ****'.
How to fix this issue:
First check the following locations and ensure they exist, depending on your version, see below: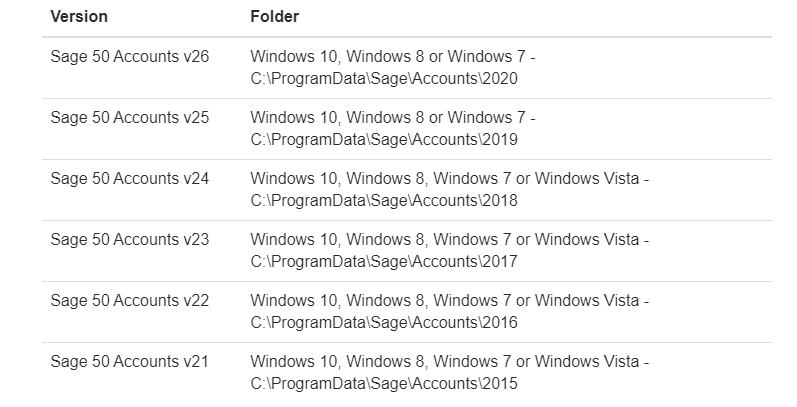 Once you have found the path that corrresponds to your version of sage, there should be a file called 'COMPANY' in the directory, right click it and Open With > Notepad.
This will tell you where Sage thinks your data is. Validate this path exists by browsing to it or adjust the path as necessary.
If your Sage data is on a network:
Validate that the path in the COMPANY file is accessible by checking mapped drives work through Windows Explorer.
If the Network drive exists and Sage still complains the data directory is invalid, try mapping the sage data by IP not Netbios name. Edit the company file to the \\IP-address rather than \\COMPUTER-NAME for the data path. Often Sage fails to resolve Netbios names and using an IP  connects the software directly to the correct PC/Server.
A successful 'select company' window should look like the below showing the data path to the data, i.e C:\ if on local system or another drive letter if the data is shared from some other system on the network.